Biological, Chemistry and Computer Clip Art

You could build an entire laboratory
Free Science Clip Art From
Discovery
and at About.com

There are hundreds of images for your personal use, pretty cool stuff.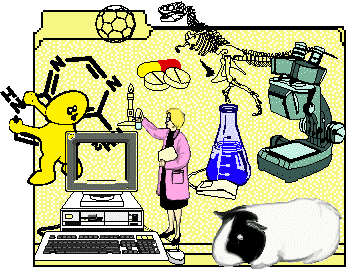 Notice: This clip art archive is external to IonSource.Com the terms of use are defined there. Abide by their rules, remember someone put a lot effort into these images. We do not promote or condone the use of this art and this link is provided only as a possible resource.
This clip art originated at About and Discovery see their use statement
Additional Archives
1.) Class Room Clip Art ("old timey" scientific instruments)
3.) Microtiter Plate templates
4.) Scientific clipart and illustrations. Searchable not free
5.) Go to Google image search and search 96 well plate be careful that you do not use copyrighted graphics. You can always ask the author if you can use it.